Funding Opportunities
Here you'll find announcements for transportation-related funding opportunities, A/GFTC project solicitations, and Requests for Proposals (RFPs). Check back often, as new programs are announced periodically.
New: Pedestrian Safety Action Plan – call for projects on the local highway system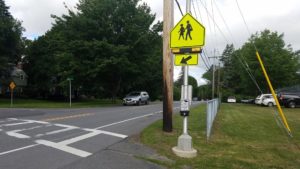 New York State's Pedestrian Safety Action Plan includes $40 million in federal Highway Safety Improvement Program funds for implementation of systemic improvement projects on town, county, and local roads off of the State Highway touring system. More information is available at the following link:  https://www.dot.ny.gov/divisions/operating/osss/highway/psap .
Please contact A/GFTC staff (Jack Mance or Aaron Frankenfeld) if additional information is requested.